The Last Hotel Project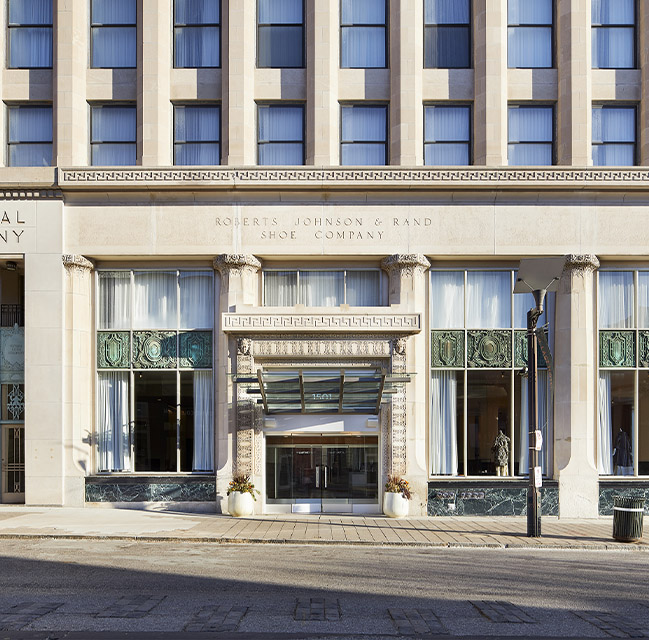 About Installation
Opened in summer 2019, The Last Hotel, a member of The Unbound Collection by Hyatt, and located in St. Louis, MO, marries historicism, great design by ESG, and celebrated custom seating by Charter Furniture.

Undergoing a $54 million dollar transformation of the former International Shoe Company factory, ESG exquisitely crafted the refreshingly eclectic hotel interiors drawing on inspiration from the building's and city's storied manufacturing past.

ESG designers relied heavily on Charter Furniture's custom seating expertise in telling the property's personal story via signature custom seating pieces.
Download Project PDF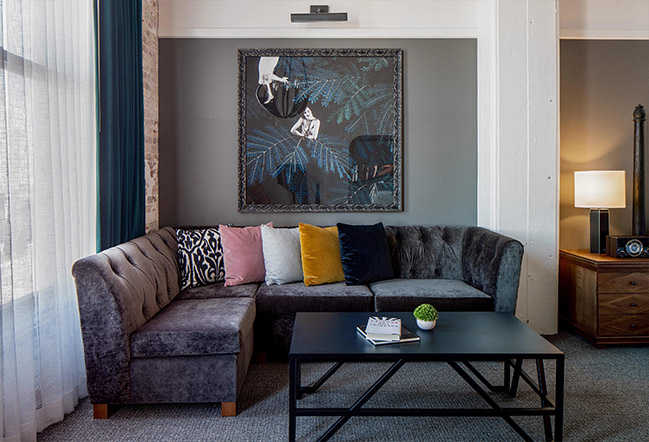 Project Insights
"I have great confidence in Charter as a partner. In developing custom pieces, sizing products specific to the space, and adjusting the fit and depth for sitting so that it's accurate is difficult. With Charter's expert support and guidance, I never have to worry. The finished product not only lived up to the vision and aesthetic promised but also functions and performs for my client."
Lisa Van Der Pol
Senior Associate Designer
Designer
ESG Architecture & Design
Purchasing Agent
Carroll Adams Group