The Edgewood Tahoe Project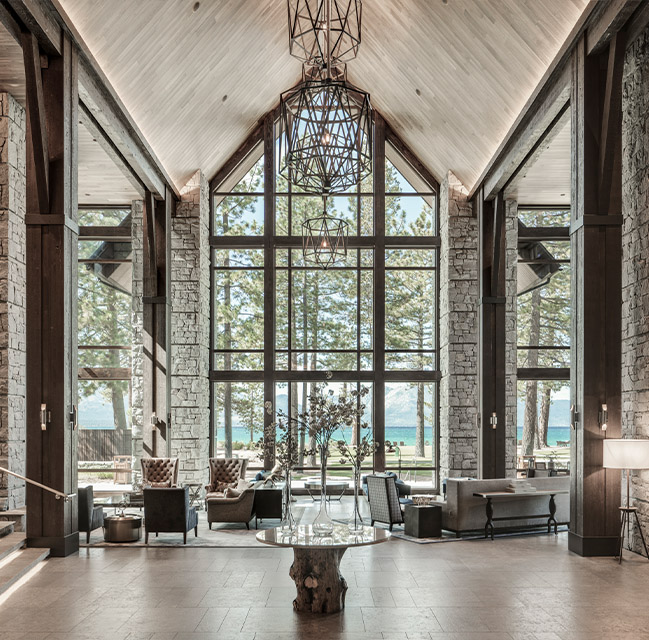 About Installation
Situated in the majestic setting of Lake Tahoe and bordered by Nevada's rugged Sierra Madres, the Edgewood Tahoe Resort is both defined and inspired by its spectacular, natural surroundings. The HBA/Hirsch Bedner Associates' creative team of Natalie Reeve Davidson, Brooke Copani and Rich Kinnard were tasked with designing all interior spaces. Their objective: to celebrate the grandeur of the surrounding natural environment by taking design cues from lodges of the past, nodding to traditional and classic furniture profiles, yet infusing them with a modern twist on materiality and detailing. Charter Furniture's ability to custom manufacture both public area and guestroom seating products with both low and high-volume quantities was an asset to HBA's design solution. Charter's collaboration with HBA seamlessly flowed from public areas and meeting rooms to guestroom and suites tower to F&B outlets, thus creating continuity in custom seating design detailing, comfort and custom finishing.
Download Project PDF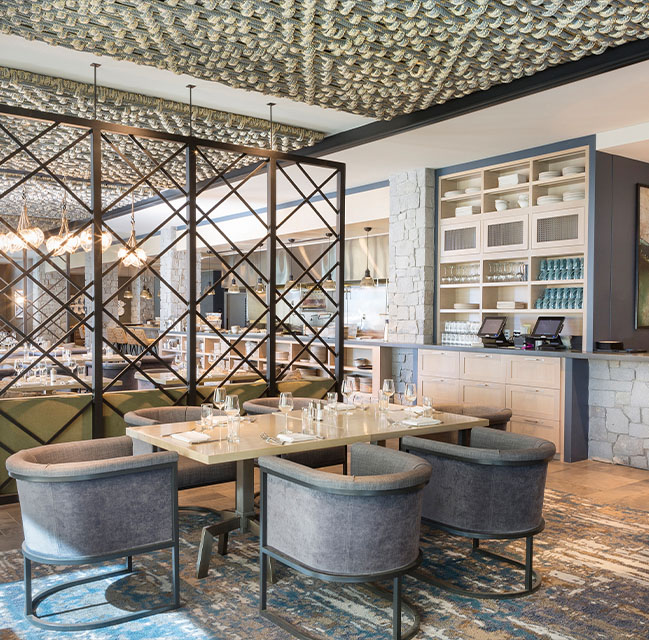 Project Insights
"It was essential that there was a cohesive experience throughout the property, with guests flowing easily from one space to the other and feeling welcomed upon entry and at ease while transitioning from golf course, mountains, or lakeside to indoors. Working with Charter enabled us to achieve this in a seamless fashion. Our team could sketch, prototype, refine and manufacture custom, high-design seating for a variety of uses and looks—all produced and shipped from one source. The end result of great looking product paired with outstanding performance and durability is a winning combination."
Natalie Reeve Davidson
Associate Designer
Name
Edgewood Tahoe Resort
Designer
HBA/ Hirsch Bedner Associates
Purchasing Agent
HPG International